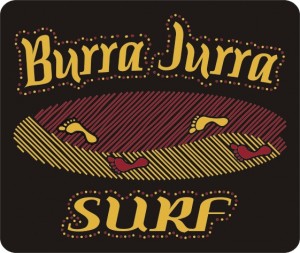 Are you a young Aboriginal person looking to have fun, stay active and learn to surf? Come along to the Burra jurra Surfing Program and get together with other young Aboriginal people learning to surf or improve your technique with one of the best surfing coaches in NSW. The program includes learning about our cultural stories, places and plants. We get into surf safety, healthy eating,positive life style choices, bush tucker, dance and music.
What's it about?
The aim of the Burrajurra Surfing Program is to promote surfing and positive lifestyle choices. We want to encourage participants to lead a healthy lifestyle by learning to surf. Burrajurra means seashore-beach
Who's it for?
Burrajurra Surf Program is for our own mob, and for members of the wider Aboriginal Bundjalung nation. If you are an Aboriginal young person, young parent or keen surfer then get in contact and get involved. Bring your friend, family or come on your own. You will meet new people, learn new skills and get active in sea country.
What's in it?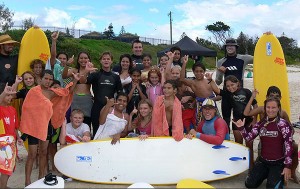 Burrajurra Surf Program runs throughout the year and is currently funded by Layreus Sport for Good Foundation.
Surfing coach Steve Forman works with our participants and teaches them how to surf and how to improve technique. Steve has coached surfing champions including Layne Beachley, Pauline Menczer & James Wood. We provide the wetsuits, surfboards and lunch!
Our program is  alsoabout personal and social development and  incorporates learning about Arakwal culture including:
Positive Lifestyle Choices
Significant sites
Storytelling, traditional games, dance and music
Plants of significance including bush tucker
Learning Bundjalung language