The Bundjalung of Byron Bay Arakwal People have lived in the coastal landscape around Byron Bay for at least 22,000 years. The Bundjalung of Byron Bay Arakwal People decided to negotiate with the NSW State Government in regard to Native Title Rights not long after the historic 'Mabo' High Court decision in 1992.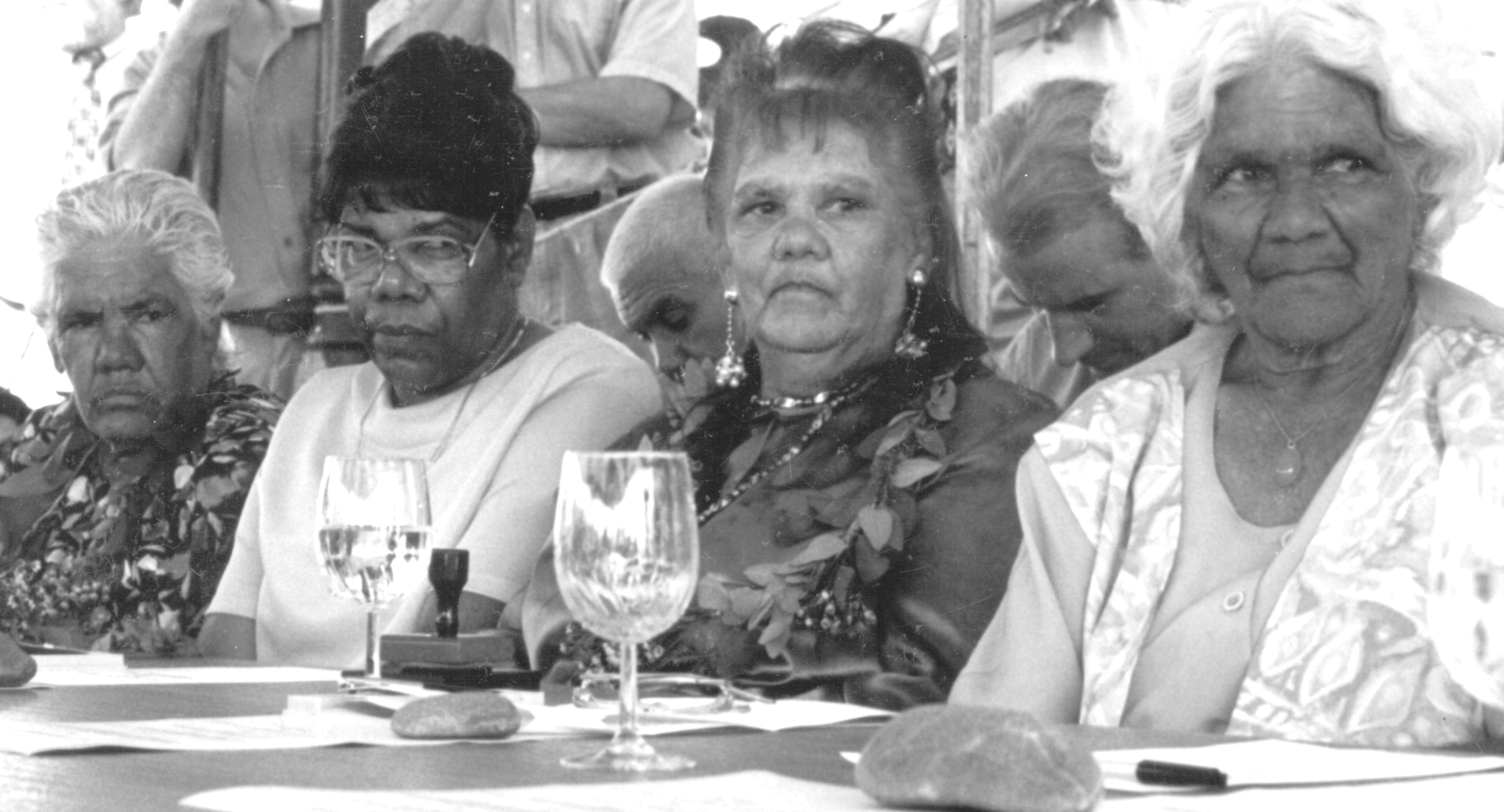 The Arakwal Elders Lorna Kelly, Linda Vidler and Yvonne Graham made the first Native Title Application on behalf of the Arakwal people in 1994.
Since this application, and over the next 15 years, three Indigenous Land Use Agreements (ILUA) were negotiated with the State of New South Wales. An indigenous land use agreement (ILUA) is a voluntary agreement about the use and management of land, made between a native title group and other people.
The first ILUA in 2001 was the very first of its kind and a landmark agreement in Australia. It won an international award acknowledging the agreement and the conservation and protection of country. The NSW Government and Arakwal People were awarded the prestigious Fred M. Packard award for distinguished achievements in wildlife preservation by the International Union for the Conservation of Nature (IUCN), at the 5th World Parks Congress held in South Africa in 2003.
Negotiations for two more Indigenous Land Use Agreements followed soon after. Governments and Native Title Claiments throughout Australia have used the Arakwal negotiations as a best practice model in their own respective negotiations.